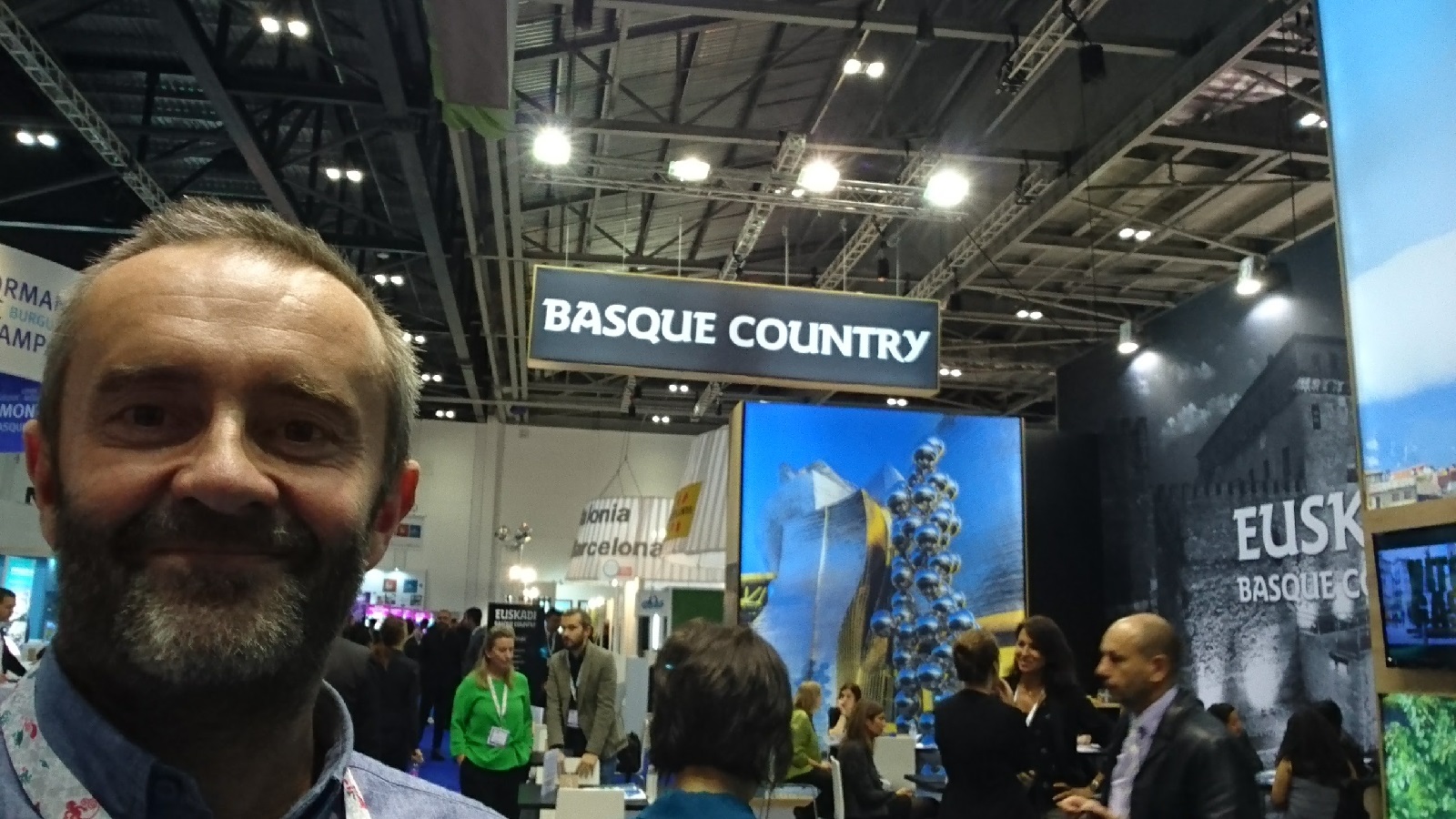 WTM 2016 – World Travel Market London
For the second year running now, Basque Experiences has participated in the WTM World Travel Market held in London. It is the leading global event for the travel industry to meet industry professionals and conduct business deals.
Invited by Basque Tour, the Basque government's department of tourism, it gave Basque Experiences the chance to increase market presence. Working on the stand with other agencies, operators and DMCs from here as well as Basque Tour is a real boost. With the experience of last year, I made sure we had a lot of meeting lined up with buyers and operators from our target markets.
Good contacts
In total I made good contacts with around 50 other companies from the US, UK, Spain, and Canada. Of these contacts I would love to see us being able to collaborate with all of them!! But thats not realistic, but with 5-10 I would be delighted, and a mixture of Agencies and Tour operators from the US and UK would be perfect! Hopefully 2017/18 will see Basque Experiences offering more made-to-measure tours to new visitors, and being the Basque Country DMC for specialist private tour companies.
Its not all about just meeting new clients though. It gives you the chance to learn about new trends in the industry and new offers in your own market. I came away with  some good ideas on how to move forward and promote our project.
Here are a couple of pics….. Basque Experiences working hard offering private small group tours to the Basque Country, Bilbao, San Sebastián, La Rioja, Vitoria.  🙂
See you at next year's WTM.