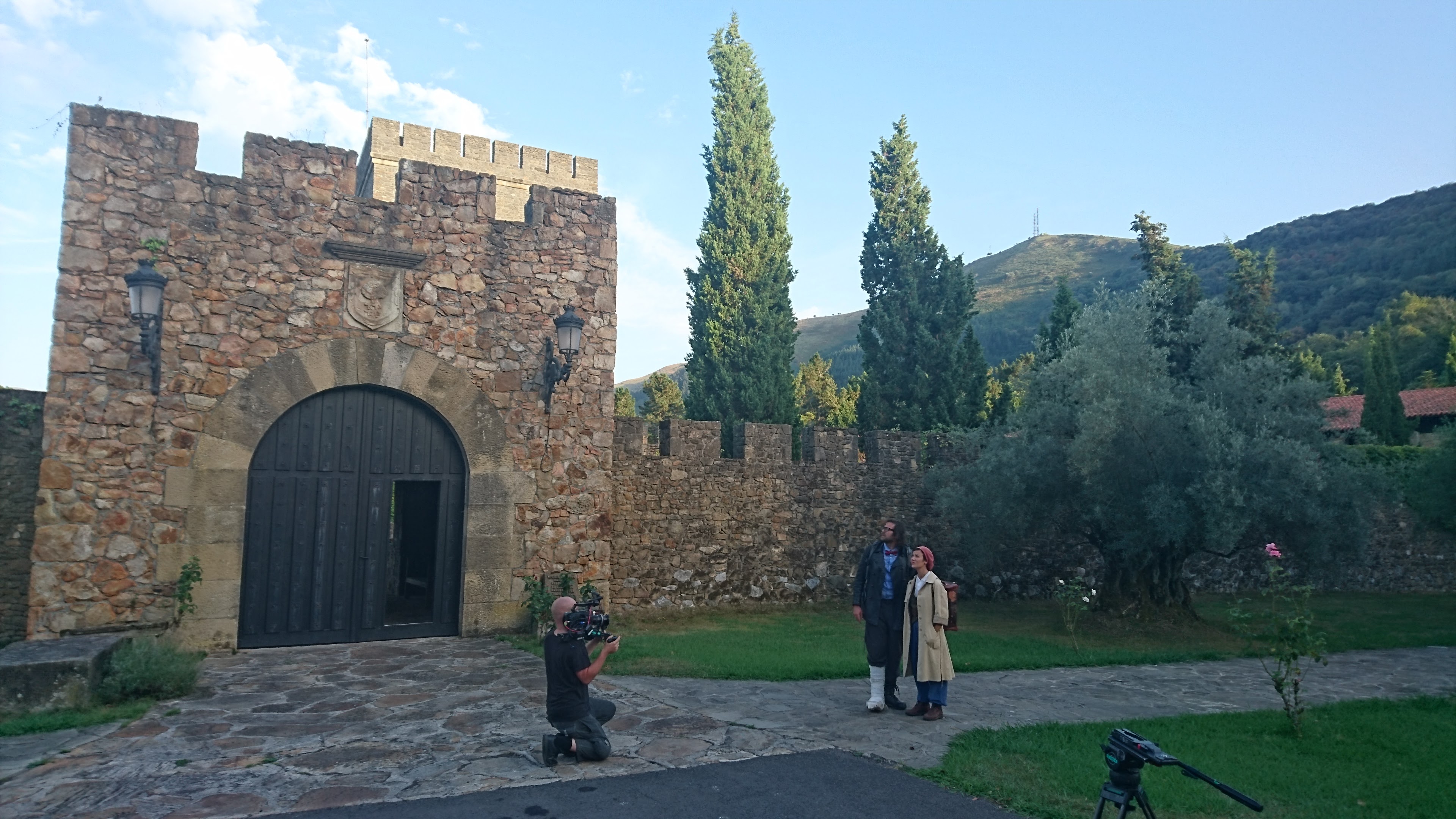 Filming Swedish TV's Geografens Testamente in the Basque Country
There is a very popular TV show for children in Sweden called Geografens Testamente…. Educational, for 10-13 year olds, a bit of adventure, some history and lots of European Geography. A little bit like Indiana Jones, with a fantasy, adventure story with good guys and baddies…. All sounds like good clean fun to me!
So we get a call asking to help them with the logistics as they are filming an episode here in the Basque Country…. So you can imagine the answer! The Bizkaia Hanging Bridge, our good friend Jaime Ortiz Mendieta and his super boat the Nayiri and finally at the magnificent Torre Loizaga.
So this is now Basque Experiences' second TV filming assignment and it went really smoothly. The team from Baluba TV were over the moon as we got them out of a serious problem the day before… Anyway the day was fantastic, the sun was hot, the boat ran like a dream and the tower was perfect for the sword fighting scenes!! Of course, a special mention to the Bilbao Fencing Club who were superb!
Here we have three of the short clips we took whilst at work , believe me there was no time for more!! Its really surprising how hard these guys work….. You expect it to be very laid back and slow paced but they didn't stop all day!! Anyway it was great fun and if there are any film or TV companies out there who need logistical support or ideas or organisation… well here we are!!