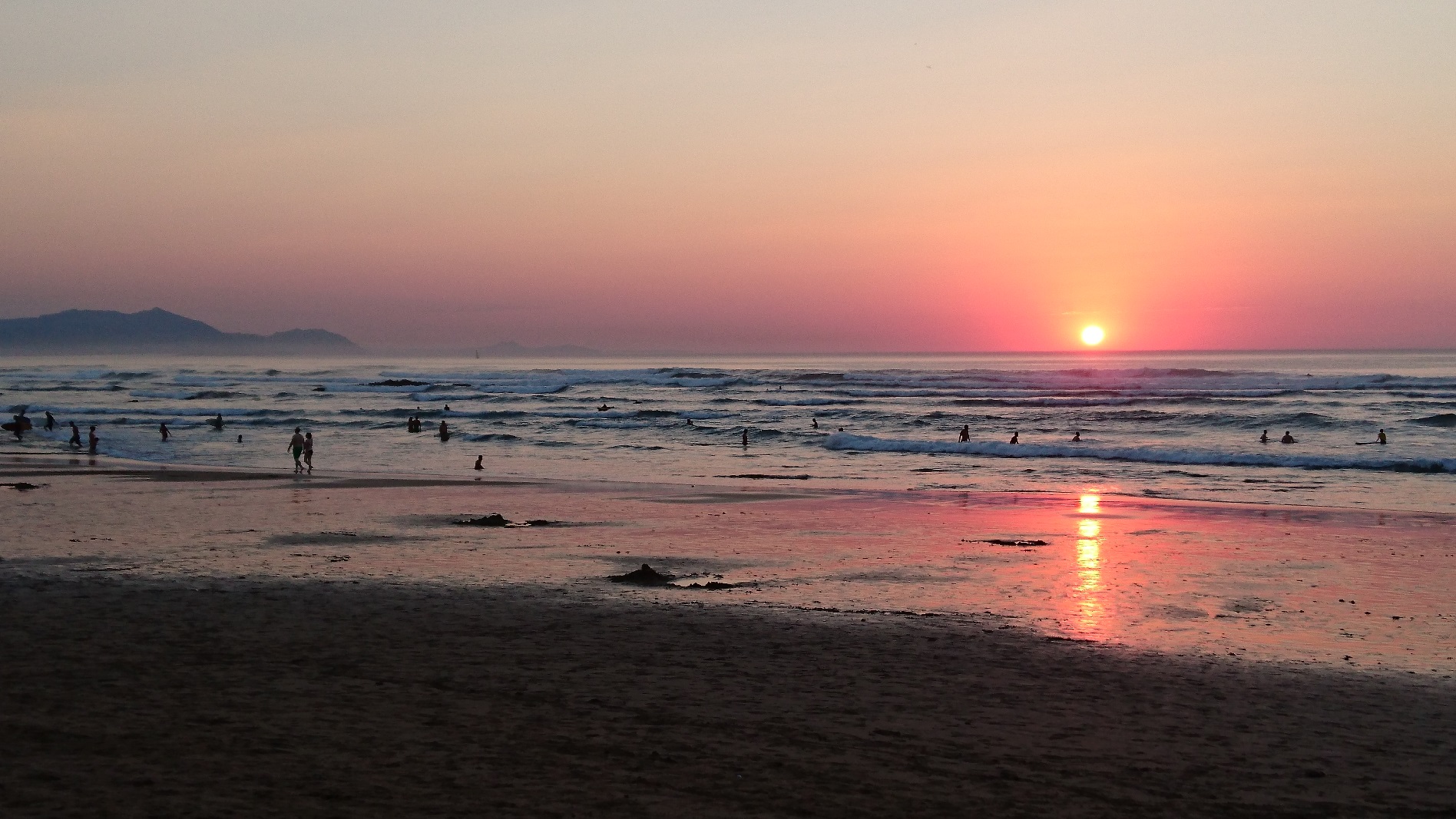 Summertime + cruise-ships + sun = Busy!
The month of July is fantastic here in the Basque Country; the days are long, the fiestas start, the sea is warm and smiles abound 🙂
Here at Basque Experiences, July is a busy time with clients and this year has seen us on some great and varied Basque Tours.
Our pintxo tours are a popular choice for many visitors with lunchtimes or evenings around the various bar areas in Bilbao proving to be great fun. We adapt them as we go along, so if you don't want tourist bars, you won't get them, if you want authentic 'sawdust on floor' you will! That's our philosophy… listen to the client and adapt to suit.
Family trips from far-afield this July have been very enthusiastically appreciated! With guests from the US, UK, Canada, NZ, Indonesia, Holland and France, we have had the opportunity to spread the word about the Basque Country. Some will be back we are sure and some others will be telling their friends and work colleagues about Basque Experiences… We arrange our visits to coincide with reservations at some of our finest restaurants so the clients can discover our fantastic cuisine as a group and integrate it in a tour. We make it easy for you!
Specialist tours showing off our city with journalists here for the 2016 edition of BBK LIVE have coincided with larger groups on day tours from cruise-ships. These are proving popular as we see the number of cruise-ships arriving in Getxo growing year-on-year. Passengers get in touch before arriving, sometimes months before, and they often form groups on sites such as wwwcruisecritic.com Some are family groups with particular interests such as visiting farms or San Sebastian or ..whatever takes your fancy!! July has a lot to offer here in the Basque Country!
Some July photos!!