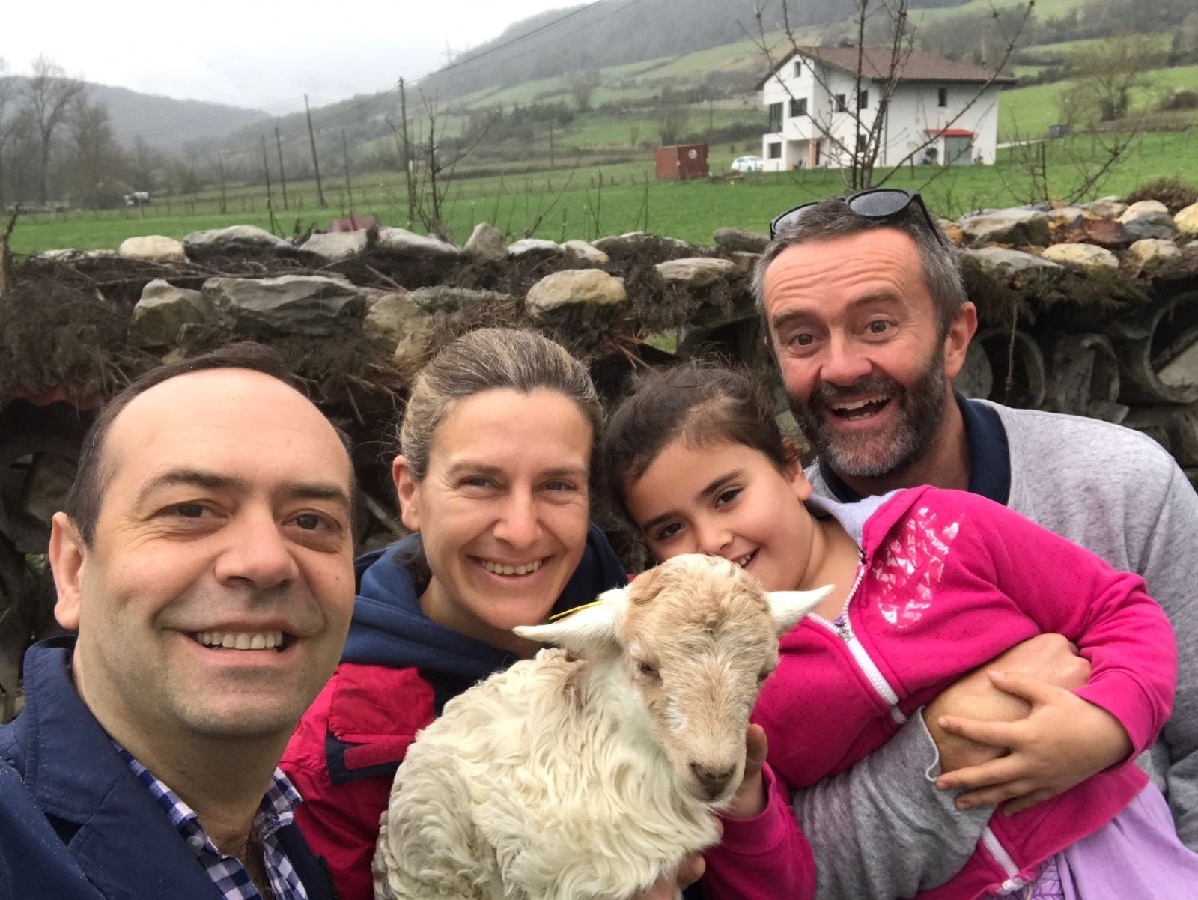 Warning
: Invalid argument supplied for foreach() in
/var/www/vhosts/basqueexperiences.com/httpdocs/wp-content/themes/morpheus/functions/MorpheusShortcodeFlexSlider.php
on line
115
Food…thats it!
Where does our amazing produce come from and how do we use this great resource. Part 2 of our quick look at Basque Country food, produce and gastronomy with the chef José Pizarro, owner of 4 restaurants in London.
Alava, Inland Basque Country
Sometimes overlooked by visitors keen to see Bilbao and San Sebastian, Alava is the 3rd province of Euskadi, Basque Country and is completely landlocked. This is wine country, and many visitors come to learn and sample our famous Rioja Alavesa wine However, it holds many surprises as Jose found out!
Salt Cheese and Txakoli
Hidden in the green valleys lies a geological gem, millions of years old but very relevant today. The Salt Pans of Añana are marvellous. A fountain (or 3) of saline liquid, used over millenia to cure, store and flavour the Basque peoples food. Today we can visit and learn about this amazing place but also taste it in our own Denominacion de Origen Idiazabal Cheese. We visited our good friend Leire who is the only producer of this most Basque of Basque cheeses who uses this salt in the production of her award winning cheeses. The surprise here though is its not only Idiazabal that one tries… 🙂
Close by and another good friend sees us visit BarraskiBide, a farm producing organic snails, a popular dish all over Spain and especially those who are fond of Biscayan Sauce…. Nestled under the Sierra Salvada mountain range, the snails are well guarded so they don't escape….
And what would one choose to wash these delicious products down with? Well our own Txakoli Arabako. The third region with the D.O. to produce Txakoli wine in the Basque Country. Our friends at Astobiza and Beldui are perfect hosts and enable Jose to learn taste and discuss the amazing advances this wine has experienced since it became regulated in the 1980's.
Sleeping it off….
After all these foodie gastronomic exertions, sometimes there is nothing better than a siesta… However, when staying with us here at Basque Experiences we have our own favourite places, and top of the list in Bilbao is the great Hotel Miro. Opposite the iconic Guggenheim Bilbao, the service is what you would expect from a small privately -run hotel. It never fails!!
Just a short blog extolling some of our food highlights here in the Basque Country with Basque Experiences. But keep your eyes open for a foodie surprise in the coming weeks…..