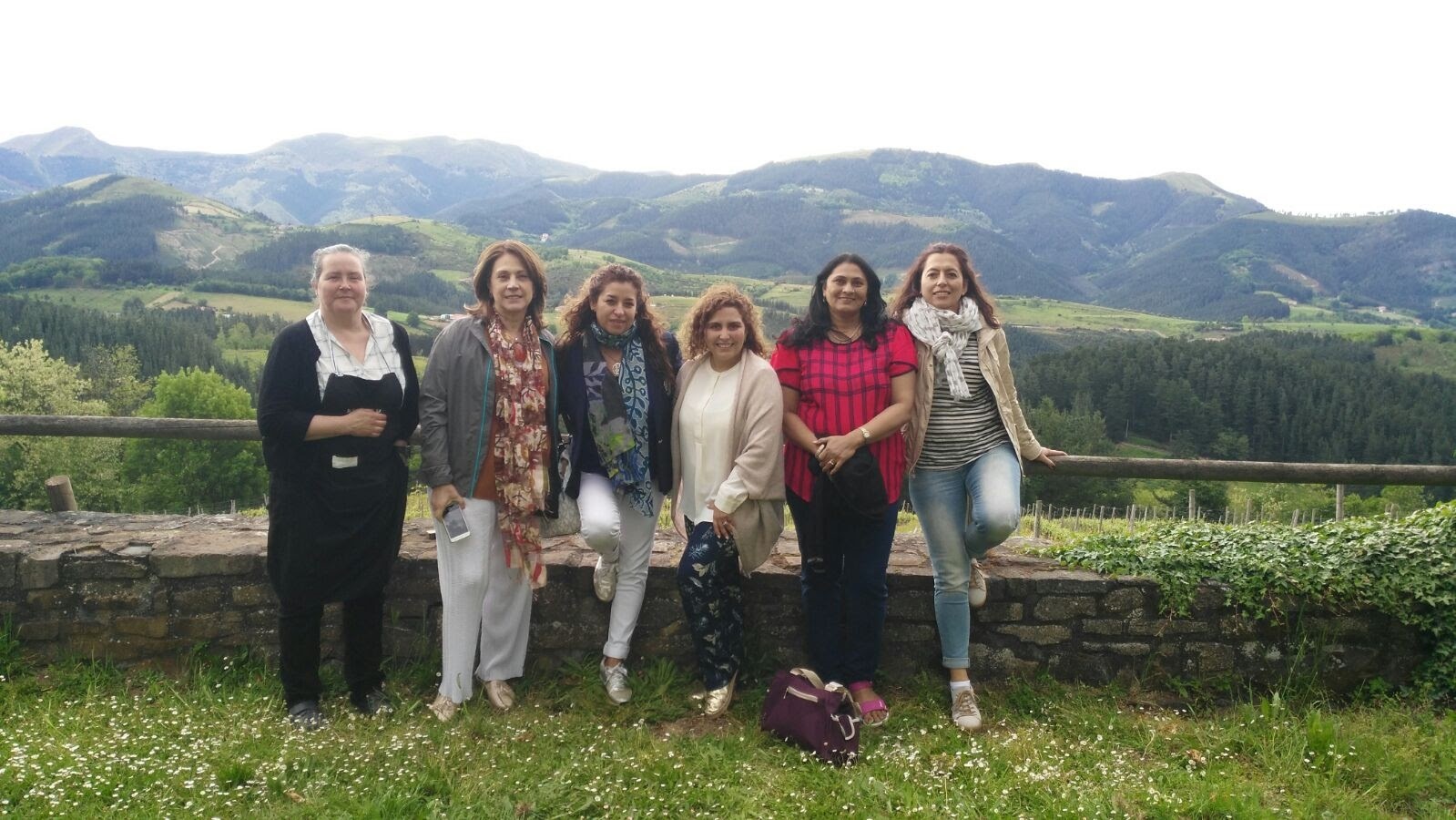 Txakoli Tours in May…..
May is one of my favourite months here in the Basque Country. Long days, a mix of sunshine and showers, and the rolling hills and villages are bursting with spring energy! These elements add up to form a perfect excuse to visit some of our marvellous grape-growers , juice-magicians and and partake in your own , private, made-to-measure Txakoli Tours…
The Basque Country's own wine.
Our green land and climate, so influenced by the Atlantic Ocean, is somehow 'bottled' by alchemists across Euskadi.  Txakoli is a fresh, minerally and sometimes almost herby, slightly acidic wine, unique to this corner of the world. Our grapes, small, and hardy, are carefully hand picked in 3 distinct zones to produce this most Basque of tipples. Hidden from the outside world for years we, Txakoli is finally appearing on some of the world's finest tables…
Discover with us
May is a very busy time for us here at Basque Experiences and over the last 2 weeks we have been busy guiding and organising various different Txakoli Tours. All made-to-measure by listening to the client and then applying our experience and knowledge to create a personalised private tour. There are family-run business, small producers, pioneers, and Michelin starred restaurants all producing this delicious wine…. When are you coming to discover our Txakoli??