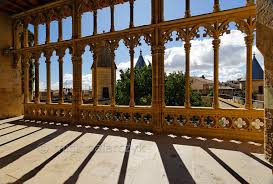 Navarra
Nestled between the Pyrenees and the Spanish plains, sits the province of Navarra. Neighbour and family to the Basque Country.
Known to some as the home of the Running of the Bulls and Hemingway's Pamplona, its a little-known gem.
An ancient kingdom, with its own castles, palaces, cathedrals, fortresses and charming hidden villages. Preserved over time, Navarra is home to many many surprises, and now Basque Experiences is opening its doors for you…
Navarra Tours
The city of Pamplona, ancient, historic and full of surprises. Home to the Running of the Bulls in July, the inspiration to Hemingway's 'Fiesta' is a charming mediaeval walled city.  Its palaces, castles, churches and cathedral are those of an ancient capital. Founded by Romans, invaded by Barbarians, fought over by Spain, history seeps from its stone walls.
Less than 2 hours drive from Bilbao airport and 4 from Madrid, its also well connected by train. Five star hotels, Michelin Starred restaurants, local produce and wine, Pamplona is a real capital. Mountains and hiking, Basque villages and culture to the north. The south sees wine, fields of wheat, orchards and deserts. Used many times as a film location, Game of Thrones being a recent highlight.
A long weekend, or part of a longer multi-day Tour, Navarra and Pamplona are a special destination. Off the route for many visitors outside of the July Running of the Bulls shenanigans, its a warm and dry city, easily visited on foot. And for those who do wish to walk, its the first major stop on the Camino de Santiago, the Way of St James!!